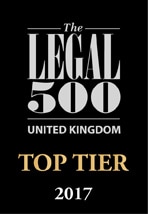 Legal 500    
Mathys & Squire is a Tier 1 ranked firm. The directory have commented : 
"Mathys & Squire LLP's 'absolutely first class team' is 'proactive with advice, but responsive to clients' needs and requirements'. The group is 'very knowledgeable, both from a scientific as well as a business point of view' and 'proactively safeguards clients' interests'. In 2016, the team successfully defended British Gas against a £30m infringement claim by MeterTech and Vanclare, and successfully represented Abbott Diabetes Care in an opposition proceeding relating to a continuous glucose monitoring device. Martin MacLean has 'a good breadth of knowledge in the life sciences field', 'a deep understanding of the law and the procedures at the EPO', and 'excellent track record of handling very difficult cases'. MacLean has been assisting Public Health England, MicroPharm and Oxford University with the protection of the vaccine against the Ebola virus. Ilya Kazi is noted for his 'great knowledge of the medical device sector; he gives suggestions instead of just taking instruction'. Paul Cozens 'combines excellent technical skills with good business acumen and pragmatism'. James Wilding and of counsel Annabel Hector are experienced in EPO prosecution and handle opposition and appeal work. Attorneys Dani Kramer, Chris Hamer and Harvey Adams are also recommended, as are senior associates Aymeric Vienne and Craig Titmus, who are 'excellent patent attorneys with strong technical backgrounds and highly developed legal skills'."
"Mathys & Squire LLP is singled out for its 'technical ability, prompt responses, excellent client service and broad and in-depth industry knowledge'. Clients also praise its 'ability to think laterally and create excellent, forward-thinking trade mark strategies'. The team is led by Manchester-based Gary Johnston and is supported by a number of highly regarded attorneys, including dual-qualified solicitor and trade mark attorney Margaret Arnott, who has notable experience of filing and prosecuting trade mark and design applications, as well as managing large portfolios of trade marks; the 'highly personable' Emma Reeve, who demonstrates 'great aptitude in exploring IP issues overseas, recommending appropriate steps'; the 'diligent and pragmatic' Robert Hawley, who is assisting new client Müller on its UK and Ireland trade mark portfolio management; and Laura West, who is 'very clear in communicating and very quick at getting back to clients'. Other recent highlights include assisting British Gas with oppositions against trade marks filed by Ecotricity Group for the marks British Green Gas and Green British Gas."
Please click here for more information.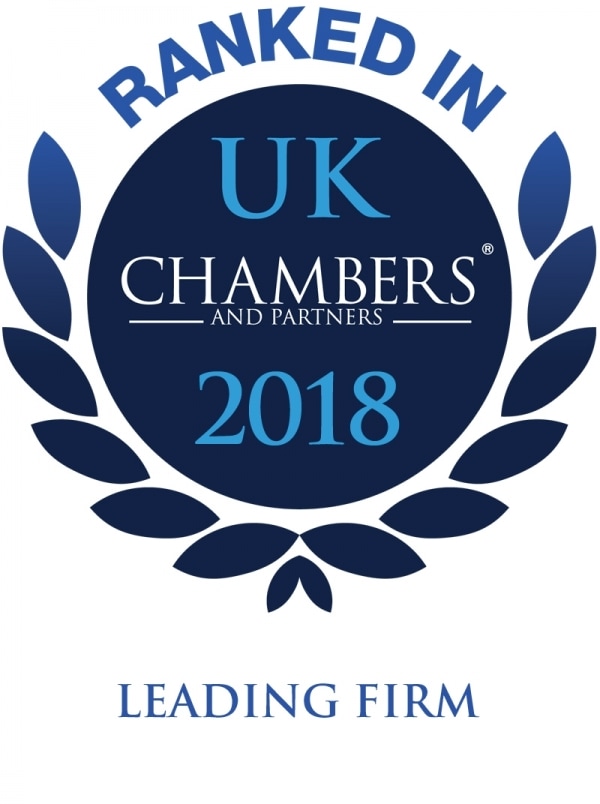 Chambers                             
We are highly ranked in the Intellectual Property: Patent & Trade Mark Attorneys category. Clients commented that "they have taken the time to know the business and understand our technology", they are making a big difference for us" and "our needs are understood and met consistently" (2016). They also note that "the firm is excellent in all aspects of its service" (2017).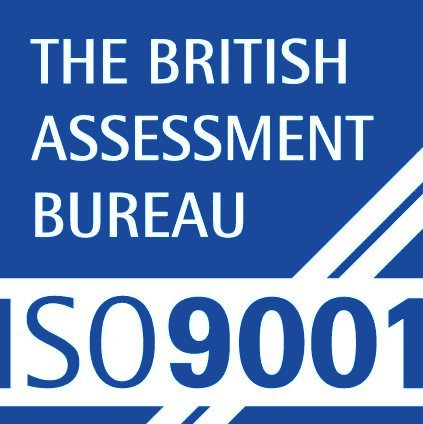 We are proud to be ISO 9001 accredited. By meeting the standards of ISO 9001, the firm has shown commitment to providing a high level of customer service, delivering consistent performance and continuously improving. We pleased to be able to formalise our processes and gain recognition for our commitment to delivering a first-class service to our clients. 
To find out more about ISO 9001 please click here.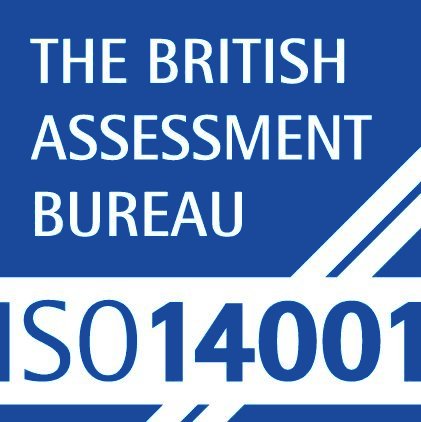 We are delighted to have achieved ISO 14001 accreditation. ISO 14001 focuses on environmental management and recognises that we are committed to improving environmental performance through efficient use of resources and reduction of waste. We are proud of being an environmentally aware firm.
To find out more about ISO 14001, please click here.